Sharon Miner is available for special events at horse shows, 4-H and Pony Club meetings, equine membership drives, fundraisers and any children's events. She offers readings, signings, Power Point presentations and a fun craft project for kids - decorating real horseshoes with Bling!

Sharon also gives

Grooming 101 Seminars

- tips for pet owners.

Besides her books, she also sells horse and dog novelties and grooming supplies.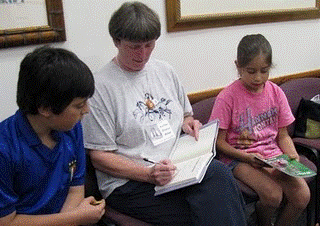 CONTACT THE AUTHOR

Sharon Miner is available for Writing Workshops and Children's Programs.

Topics include:
The A, B, D's of Writing
The Query Letter
Today's Publishing Industry
Developing Characters
Marketing Tips
Woogie's Travels Power Point

Sharon Miner has Federal Clearance and references upon request.

Fees depend on travel expenses.

For more information, contact the author at 814-937-0704 or sharonminer@yahoo.com.